Grab a FREE quote
and discuss what services we can
offer you.
---
Our friendly and experienced staff are always available to assist with professional advice, grab your quote and get ready!
Our professional tradesmen will complete your job, professional, insured and punctual.

---
Relax with peace-of-mind as our professional tradesmen make your roof look like new. We'll complete the job to your 100% satisfaction.
Now you can sit back, enjoy and admire the amazing results. You'll love our work!

---
Not only will your home look fantastic, your roof will function as it should and you'll love the value it has added.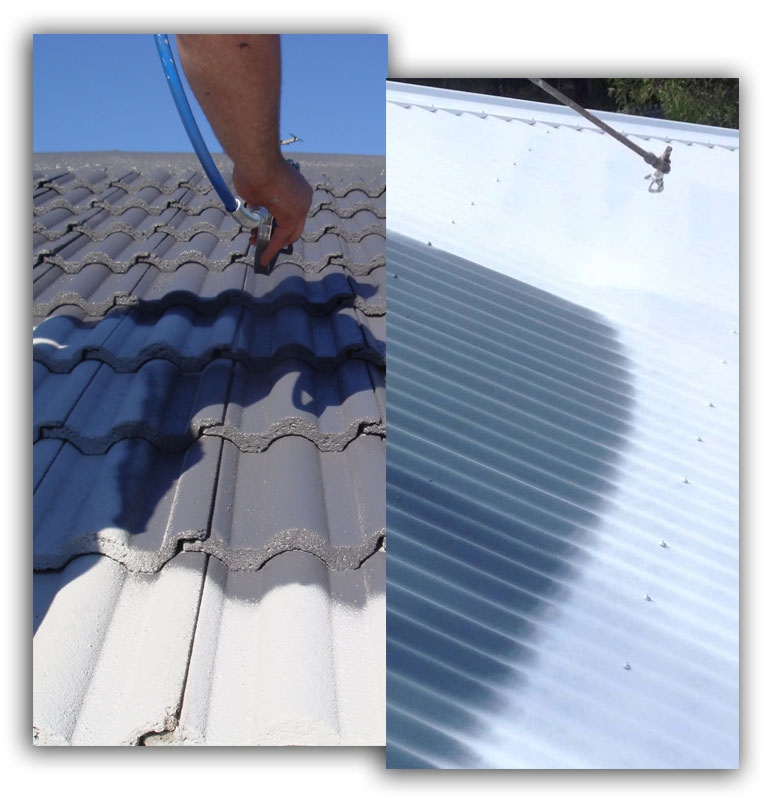 CQ Roof Painting offers complete roof painting services
---

By repainting your roof you will not only get a fresh new look but you will extend your roofs life expectancy while protecting your investment. Save money on cooling costs using a heat reflective paint.
Let us clean, repair, and paint your roof; adding value and beauty while protecting your asset.
Call today to discuss your needs and
grab a FREE quote: 0467 308 303
---
Servicing Central Queensland region: Gladstone, Tannum Sands, Agnes Waters, Banana Shire
Tile, terracotta, steel roofs
Repairs and rust treatments
Drinking water safe
Insured and licensed
Heat reflective paint specialist
Standard roof paint
All work guaranteed
100% Satisfaction
Need some professional advice
or want to grab a FREE quote?
Get in touch.
---
CQ Roof Painting Services Central Queensland region: Gladstone, Tannum Sands, Agnes Waters, Banana Shire